At this time, we only offer the courses that a person has to take to qualify for the South Carolina Real Estate Exam, but please keep checking back as we do plan to offer CE and other valuable courses in the future.
You will find that our classes will be robust and include a lot of interactivity to make your learning experience more engaging and interesting. We have a sincere interest in helping our students be more successful in obtaining their license and in their real estate career.
OUR LEADERSHIP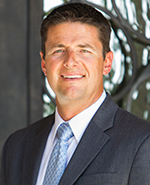 Brendon Payne, Co-Founder of The Coastal Academy of Real Estate, is committed to creating a different experience for New Licensees ready to launch their Real Estate Career and Experienced agents committed to sharpening their skills. Brendon began selling real estate over 12 years ago in one of the toughest real estate environments in years and understands how important it is to begin your career with a solid foundation of training. Brendon and his team consistently sell 150+ properties per year and his coaching and mentoring has helped develop multiple new licensees into top producers. Brendon and his partner Greg Harrelson are committed to providing staff and course leaders that are Experts at the training material and bringing real world experience to both new licensees and experienced agents in all of the courses they offer.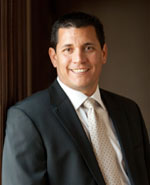 Greg Harrelson is a Co-founder of Coastal Academy of Real Estate. Greg is a 20+ veteran of the real estate industry which started in the Myrtle Beach area and has expanded throughout South Carolina. As a producing real estate agent, Greg consistently sold over 300 properties per year while building a company where he has developed the top talent in the his market. Greg specializes in helping new agents build top producing real estate careers through his free coaching programs. He is good at leveraging his experience to help others grow. Currently, Greg has helped his team of agents close 3000 plus sales per year in South Carolina alone.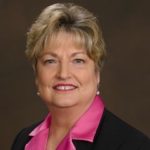 Carolyn Frazeur, Education Director and Instructor, has an extensive background in all facets of the real estate business. She is a former top-producing agent who moved into managing an award-winning company for 15 years. Her responsibilities included training and coaching agents.  Carolyn then moved into being a trainer for the CENTURY 21 International Corporation and eventually became the Director of Learning for them. In this role she designed and taught courses that helped CENTURY 21 earn rankings in the Training Magazine's Top 100 training companies in the world for numerous years. She has had the privilege of teaching agents, brokers and managers from all over the world. She achieved top trainer awards due to the high satisfaction level of her students. Carolyn has certifications in Instructional Design and Adult Learning. She knows how to deliver classes in an interesting and interactive manner. She will be able to help our students not only learn the information for passing their real estate exam, but also better prepare them for a career in real estate.